Knowing God's Will - Insight from George Müller
When it came to knowing God's will, George Müller (1805-1898), an English evangelist and philanthropist, was remarkably and humbly gifted. A man of faith and prayer, Müller established orphanages in Bristol and founded the Scriptural Knowledge Institution for Home and Abroad. The following are wonderful excerpts from one of his essays.
Knowing God's Will - How to Ascertain the Will of God
Knowing God's will is the key to prayer, spiritual growth and fruitfulness in our individual lives. Here's how George Müller set out to ascertain the will of God on a daily basis:

* I seek at the beginning to get my heart into such a state that it has no will of its own in regard to a given matter. Nine-tenths of the trouble with people generally is just here. Nine-tenths of the difficulties are over come when our hearts are ready to do the Lord's will, whatever it may be. When one is truly in this state, it is usually but a little way to the knowledge of what His will is.

* Having done this, I do not leave the result to feeling or simple impression. If so, I make myself liable to great delusions.

* I seek the Will of the Spirit of God through, or in connection with, the Word of God. The Spirit and the Word must be combined. If I look to the Spirit alone without the Word, I lay myself open to great delusions also. If the Holy Ghost guides us at all, He will do it according to the Scriptures and never contrary to them.

* Next I take into account providential circumstances. These often plainly indicate God's Will in connection with His Word and Spirit.

* I ask God in prayer to reveal His Will to me aright.

* Thus, through prayer to God, the study of the Word, and reflection, I come to a deliberate judgment according to the best of my ability and knowledge, and if my mind is thus at peace, and continues so after two or three more petitions, I proceed accordingly. In trivial matters, and in transactions involving most important issues, I have found this method always effective.
Fulfilling Your Purpose
TGIF Today God Is First Volume 2, by Os Hillman
02-15-2008

"O LORD, you have searched me and you know me. You know when I sit and when I rise; you perceive my thoughts from afar. You discern my going out and my lying down; you are familiar with all my ways. Before a word is on my tongue you know it completely, O LORD" (Ps 139:1-4).
Your purpose in life is chosen by God. It is not negotiable. It is like calling water wet-there is no changing that fact, and there's no changing God's purpose for your life. While you may not fulfill the purpose for which you were made, you still have a purpose that God intends for you to fulfill. This is your blueprint from God. In the same way that He had a specific purpose in mind for Jesus when He sent Him to the earth, He has a specific purpose in mind for your life.
This doesn't mean, however, that there is one highly specific niche for you to fill and that if you miss it, too bad. It is my belief that you can achieve your purpose in many different and creative ways. This should take the pressure off. You won't throw your entire life off course by choosing the wrong college, job or mate. God is much bigger than any miscalculation or disobedience on your part. "The Lord will fulfill his purpose for me" (Ps. 138:8). Isn't that comforting to know?
Defining your purpose will help you to determine the activities that you should be involved in. Like Jesus, you should not involve yourself in activities that contradict His purpose for your existence. Jesus? purpose was to do the will of the Father and become the salvation for mankind.
Each of us must ask why we are involved in an activity. Is it a God-activity, or just a good activity? Remember, Jesus only did something if He saw the Father doing it, and He was able to see what His Father was doing because of His intimate relationship with Him.
Today, take steps to insure you are aligned with your purpose.
You Have an Anointing
TGIF Today God Is First Volume 2, by Os Hillman
09-28-2008

"As for you, the anointing you received from him remains in you, and you do not need anyone to teach you. But as his anointing teaches you about all things and as that anointing is real, not counterfeit - just as it has taught you, remain in him" (1 John 2:27).
Do you know your anointing? An anointing is a gift that functions easily when it is operating in you to benefit others and the Kingdom of God. If one has to "work it up" one has probably gone outside one's anointing.
One area that I have a God-given anointing is in networking. I have never sought to develop such an anointing. But I know a LOT of people. Despite being an introvert by nature, God has connected me with people all around the world. Many times people call me about something and my natural response is, "Oh, you need to contact so and so. He can help you with that." A mentor once said to me, "Your inheritance is in relationships." What he was saying is that my anointing is in relationships and networking.
My wife has an anointing in the area of disarming people. She can be someone's best friend in five minutes. She disarms people faster than anyone I know. There is no way you can be a shy person around my wife. I have seen people open up to Angie where they would not open up to anyone else. It is her anointing.
Where do you move naturally in your life? What do you do that you don't have to work at it? Chances are that is your anointing. God wants you to walk in the anointing he has given to you.

How to know Gods will for your life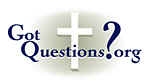 How can I know God's will for my life? What does the Bible say about knowing God's will?


Greatcom.org How to Know the Will of God in your Life
according to the "Sound-Mind Principle" of Scripture.

How Can I Know God's Will for my Life?
by John Rue, Quality Initiatives Division Coordinator
However, before asking "what is God's will for my life?" we first need to consider what God's will is for mankind.Are you basing how you're doing on your circumstances and the world around you? Do you shake your fist at God when things don't go your way?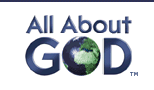 another way to know God's will for your life is to listen to that still small voice inside of you. The burden of the call upon your life will outweigh your ambitions which you have established. If the Lord wants you to do a specific work for Him, He will give you a burden for that work. Your heart will keep drawing you to that specific task or work.