How to encourage a missionary

* Write regularly. This can be via email or a regular letter. Include information, photos, news articles that might interest them, etc.
* Maintain your relationship with them. Be aware that they may not be able to write back regularly.
* Tell them you are praying for them, and tell them specifically what you are praying for.
* Resist giving advice or ideas, or asking a list of questions. Make the letter a blessing, not a homework assignment!
* Give them feedback about the newsletters or information they may have sent.
* Remember them on birthdays and special holidays with a card or small gift.
* When emailing, consider the sensitivity of the area they are serving. If it's a closed country, they may not be able to receive information that explicitly speaks of the Lord. Consider that. Also, large photo attachments may bog down their service provider. Keep attachments small.
* Remember any time differences when calling overseas! A great gift for missionaries is international telephone cards, which allow them to make calls from abroad.
* Finally, consider visiting! A short visit may take planning, but can greatly encourage a missionary.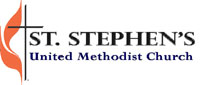 How You Can Help

You don't need to go into the field in order to be involved in missions. Here are four ways to encourage a missionary:

1.Pray, pray, pray - Prayer is the backbone behind any ministry. This is the number one most important thing anyone can do for a missionary!

2.Write a letter of encouragement - Many times out on the field, missionaries can easily become discouraged due to the territory, customs, and opposition. A kind note from home can do wonders . . . "We're thinking of you and praying for you!"

3.Send care packages - Missionaries absolutely love receiving items from home that they can't easily obtain overseas. Try sending copies of sermon tapes or newsletters from their home church, pictures from their home base or of their friends, and little treats that may not be in wide circulation in their area of service (such as M&M's, Coca-Cola, gum, or candy of all sorts).

4.Financial support - If you are able, please consider financially supporting a missionary.

How to Help Your Missionaries

Prayer

•

Pray for specific needs.

• Pray regularly.

"You can do more than pray, after you have prayed, but you cannot do more than pray until you have prayed." – John Bunyan

Communication

•

Let your missionaries know that you are upholding them in prayer.

•

Let your missionaries know what is happening in your church during the year.

•

Let your missionaries know your interest in them by asking questions about their ministry.

•

Let your missionaries know your concern for them by sending pastoral staff to visit them.

Financial Support

•

Ask the mission board for a support evaluation of your missionaries once a year.

•

Remember new circumstances that can affect their support need.

Currency exchange fluctuation

Inflation

New baby in the family

Medical insurance premium increase

Supporting church or individual who drops support

•

Consider adding a budget item for a cost of living increase for your missionaries every year or two.

•

Consider adding a budget item to help your furloughing missionaries regain full support.

Special Needs

•

Some missionaries on deputation/furlough are on the road full-time and greatly appreciate lodging in between meetings.

•

Medical and dental check-ups on furlough can bring unexpected expenses.

Consider helping your missionaries by directing them to missions-minded doctors.

•

Furlough can be a challenging time for the schooling of children. Consider helping

your missionaries make furlough a stable time for the family by assisting with

educational needs.

Gospel Fellowship Association • 1809 Wade Hampton Blvd., Suite 110 • Greenville, SC 29609 • (864) 609-5500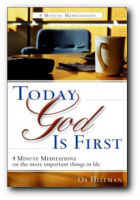 TGIF Daily Devotional

When does God call people to long-term missionary service?

* 21% were called as a result of a missions education service in their local church
* 20% felt God calling them after listening to missionary speakers
* 19% were called because of their own family's missions vision and conversations
* 10% heard God's call through reading missionary books

-- Terry Read, missionary and missions professor