Monday, June 26, 2006

Outreach to streetwalkers not a task for the faint-hearted

By Lavinia Ngatoko in Challenge Weekly, New Zealand

Special to ASSIST News Service

AUCKLAND, NEW ZEALAND (ANS) -- Every Thursday night Debbie Baker and her small team of volunteers can be found in some seedy part of Auckland meeting and talking to prostitutes.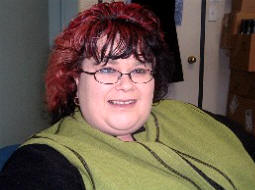 Debbie Baker ... "Behind every woman involved in prostitution there is a person; someone who is of worth and of value and their story needs to be told."
Not the safest thing to be doing until the early hours of the morning, yet they never fear for their safety, says Ms. Baker, who heads Streetreach, a Christian confidential support service for prostitutes around Auckland.

Before the group of about five go out in their van armed with hot beverages and meals they say a prayer together. They also always have a male driver with them whose role it is to see that they are okay and to keep an eye on things.

Streetreach makes contact with sex workers when they go out at night, and offers confidential counseling, courses and life-skills teaching on weekdays at its Auckland base.

Ms. Baker has seen and heard things that would make most people pale, but her passion to help and support prostitutes leave the industry keeps her going.

"Want to know about the extent of the problem of underage prostitution?" asks Ms. Baker. "The youngest street worker I have so far met was just 10 years old, 'hooking' because she said she needed a packet of cigarettes."

You get the feeling, though, that this dedicated woman would rather not dwell on that sad incident.

"For some of these kids it's survival. She didn't tell us much though because she was very untrusting, which you can understand."

Ms. Baker confirmed that such incidents are reported to the police, but the group also ensures that they report it in such a manner as their confidentiality does not "go down the gurgler."

"We have ways of doing it. I'd rather not discuss that," Ms. Baker said.

Streetreach has had contacts with some 500 prostitutes over the years and Ms. Baker has seen first-hand the effects that the Prostitution Reform Bill has had on the industry.

"We worked closely with other organizations to stop the bill going through. We argued that if you made something legal you'd get more of it," she says.

"We're seeing a lot more girls getting hurt out there, prices have gone down and there is really no control over the industry at all. As far as our Government is concerned it's decriminalized. It's a valid employment option for women.

"But I believe that no woman should be bought and sold as a sexual commodity."

Ms. Baker says the New Zealand Government needs to address the issues of why women get into prostitution in the first place and look at it from a holistic point of view.

She points for example to the Manukau City Council's draft bill to fine street girls (and their clients) $10,000 for soliciting in public places in the city.

"That's stupid because if they had that money in the first place they wouldn't be out there.

"We need to address the issues of why women are entering prostitution. I'd say no woman is in prostitution because they love it. I'd say there has been some issue that has caused them to think that is the only choice in their lives."

Ms. Baker decided to establish Streetreach when she returned from England more than five years ago. With the support of her church, Christian Life Centre Auckland, the service was set up and Ms. Baker is now well-known among street workers. Even the brothel owners are so wary of her they will not let her past the front door.

Ms. Baker wants to encourage the church and organizations involved in this field to work together to tackle the problem of prostitution.

However, she warns: "Don't reinvent the wheel, but work with organizations that are already working out there. Prostitution is a nationwide problem and we the Church do have the answers.

"If the Church is united in doing this we can make more of a difference. The Bible says, 'where there is unity, God commands a blessing.' I believe if the Church was united in reaching out to these girls there would be more of an impact, more resources and more people to go out."

But helping those involved in the industry to walk out does not happen overnight, as Ms. Baker knows all too well.

"Some of these girls have been in prostitution for 10 to15 years. They need to be supported and encouraged. I had a girl who for five years I'd worked with. She came to church, got saved and went back out on the street prostituting.

"You can't say 'come to Jesus - stop prostituting'. That is what God wants totally, but are you going to take them home with you? I later saw her on the street and she asked me whether God still loved her? I said 'yes. He does, but God knows we've got things to work through.'
"Now she's finally left prostitution because she had someone support her all the way. She knew she could come back whenever she wanted. I have girls I haven't seen for years who would just pop in and that's okay.

"I have girls who've left prostitution who bring their kids in. We have girls who've left and are going strong in the church, and there are those who aren't in the church but they've left prostitution.

"Although it's wonderful when they get saved and things like that, we'll support the girls through anything. It's about helping them to make informed choices to encourage them to get out of prostitution."

One thing that Ms. Baker emphasizes is that the causes for women (or men) entering the sex industry are varied.

All too often people try to categorize them, by, for instance, stating that they are all "abuse victims."

"Really each woman has a different story. I'm not really into statistics because a woman is not a statistic. A woman is a woman and their story is valid for them. Yes some girls might have been abused but I would say for quite a few of them it's drugs. I've had girls say they can't do it 'straight.'

"Behind every woman involved in prostitution there is a person; someone who is of worth and of value and their story needs to be told."

Those who want to join Streetreach as volunteers face stringent requirements.

"We're choosy in who we have because we're dealing with sex, we're out in the sex industry talking very openly about sex," Ms. Baker says.

"We see and hear some pretty horrendous things. I need to make sure that the people who are coming out on the team are strong enough to be able spiritually and emotionally to deal with it. We put people through extreme testing and confidentiality is very important."

Although Streetreach has been given a new van, it still needs funds to get it properly fitted out to meet needs.

The organization also requires support for its annual "pamper night" which about 1000 women are expected to attend on July 24.

Eventually, depending on the availability of finance, Streetreach would like to establish a drop-in centre.

Lavinia Ngatoko reports for Challenge Weekly, New Zealand's independent and non-denominational Christian newspaper
** You may republish this story with proper attribution.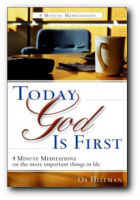 TGIF Daily Devotional

When does God call people to long-term missionary service?

* 21% were called as a result of a missions education service in their local church
* 20% felt God calling them after listening to missionary speakers
* 19% were called because of their own family's missions vision and conversations
* 10% heard God's call through reading missionary books

-- Terry Read, missionary and missions professor